Designing the GOV.UK Design System service
by Ignacia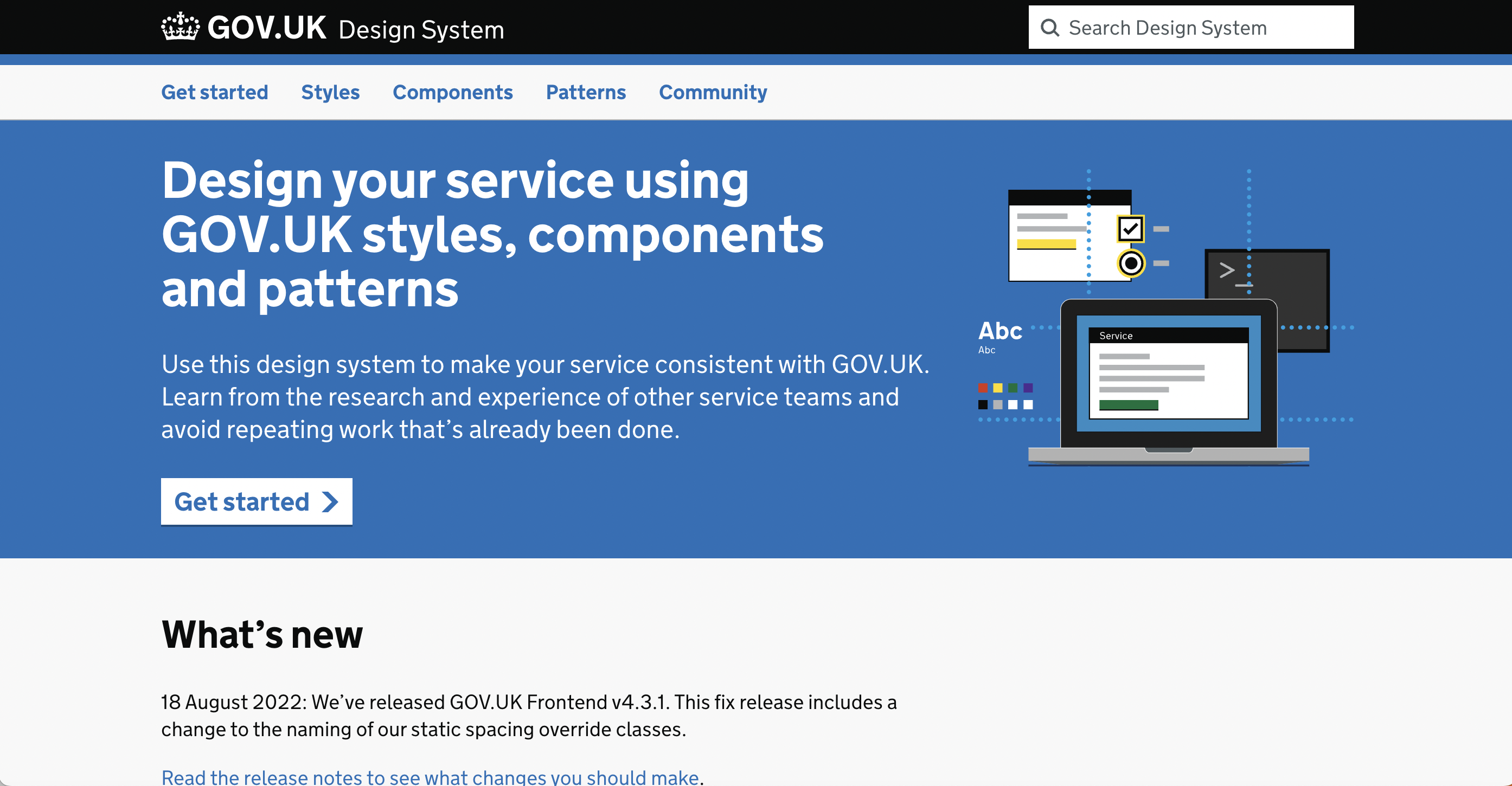 Context
GDS had noticed that teams across government were building the same interaction design patterns over and over again, due to the lack of visibility 
of what teams are working on - duplicating effort and creating inconsistency. This was one of the reasons the GOVUK Design System was created.
But it was not enough to create a library of design resources, guidance and tools for teams to use. In order for the GOVUK Design System to grow, evolve
 and sustain itself over time, the team needed to make sure that it was fair and representative of its user's needs.
The team would also need to support a wide range of
 users, from novice to expert and from designers
 and developers to product managers.
My role and approach
I joined the GOVUK Design System team as their first Service Designer, and led the design of the platform's service features for just over a year. During this time I worked with the team to create, run and improve processes for:
facilitating and assuring external contributions
running multiple support channels for users
building and maintaining a healthy cross government community
I did this by embedding service design thinking into the team, quickly identified the key stakeholders and the likely barriers to adoption, and co-created processes and principles with users, the team and stakeholders.
Results
These processes have been foundational to the success of the GOVUK Design System,
 and are still being used now.
Since the service went public in June 2018, around 70
 people have contributed to research and learnings of 
patterns and components in the community backlog.
The NHS and other governments around the world have used this contribution model as reference to create their own.
To find out more about this work, you can:
Led co-design workshops with the cross government community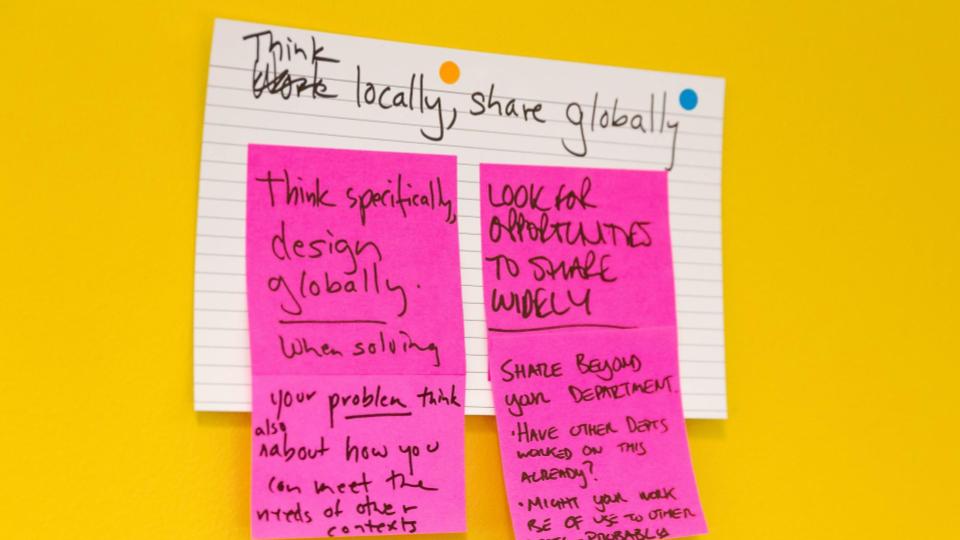 I co-created a open community backlog using GitHub to raise the visibility of design work across government
Ran workshops with the team to take a service approach to the GOVUK Design System products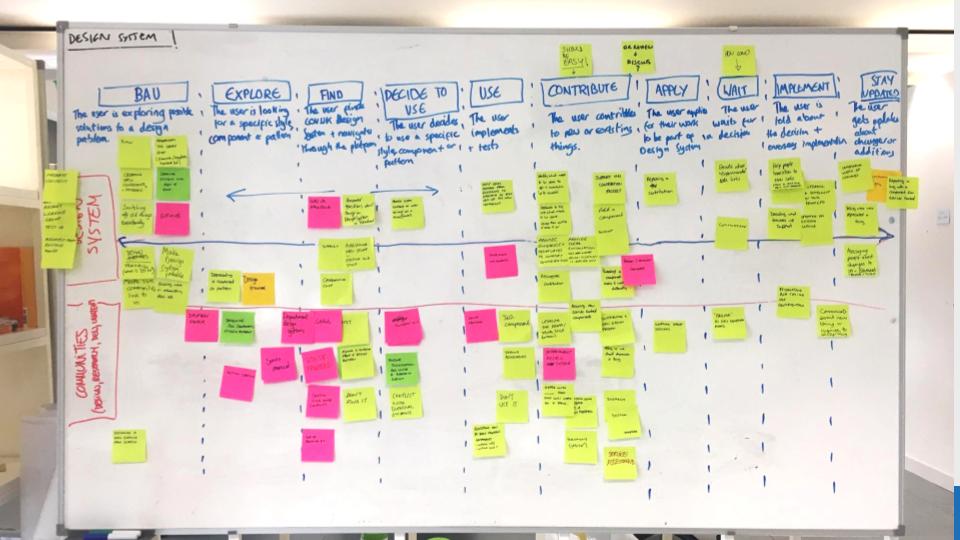 Developed a contribution journey and identified user's needs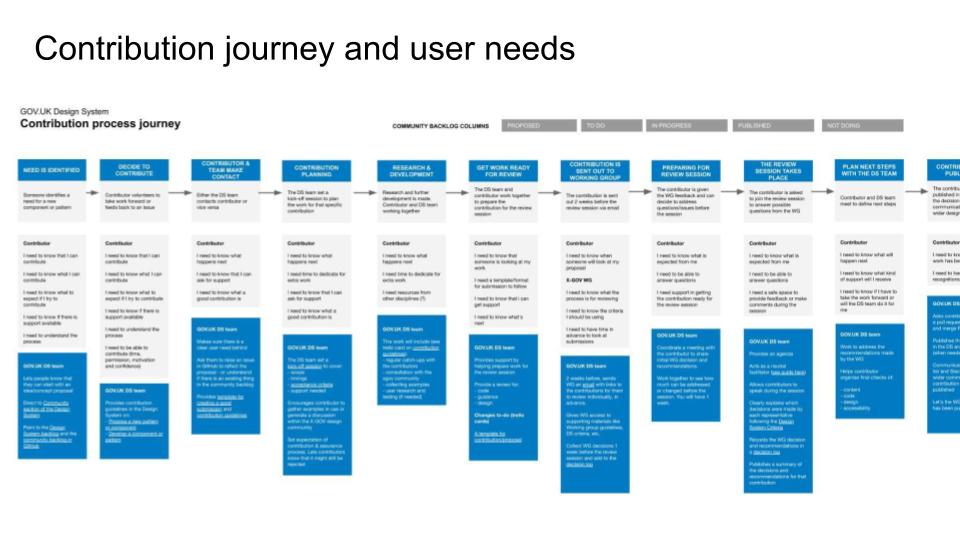 Created a multi-channel support model to enhance the service offering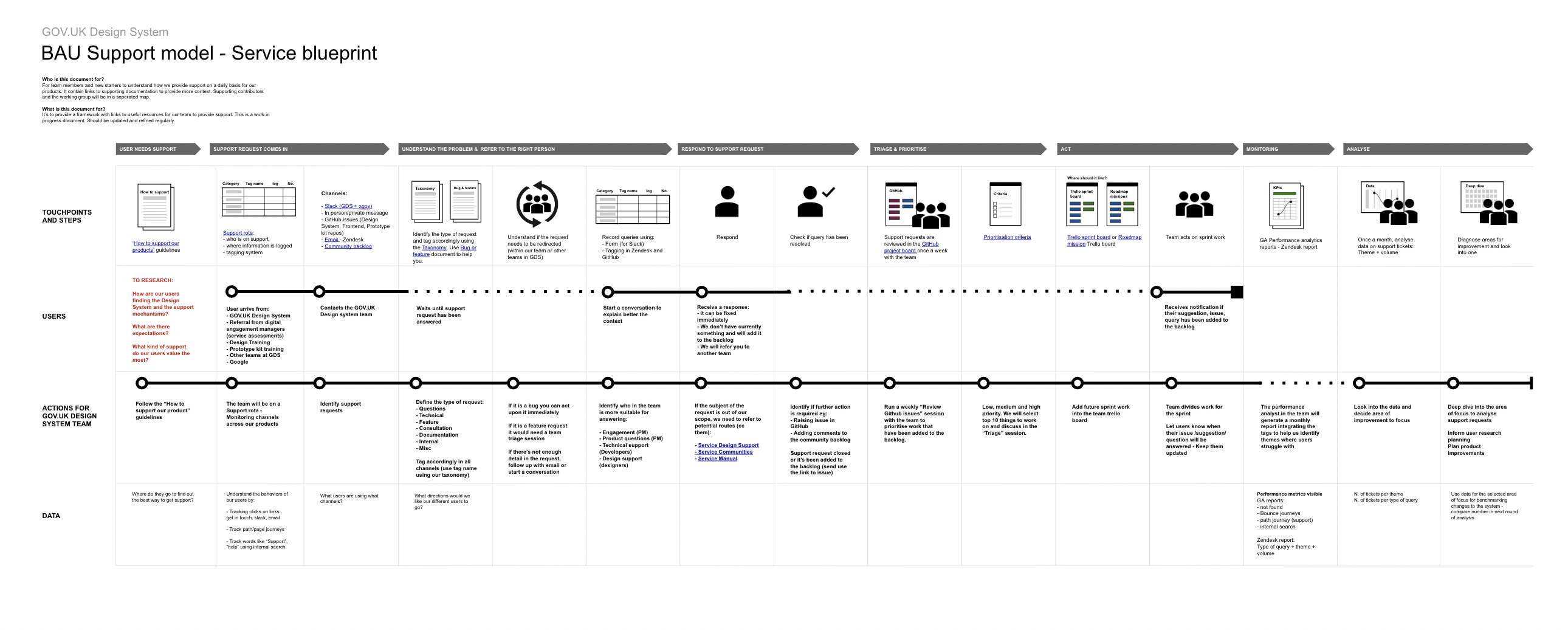 Fostered a community around the GOVUK Design System, increasing the adoption of the products and the relevance of its content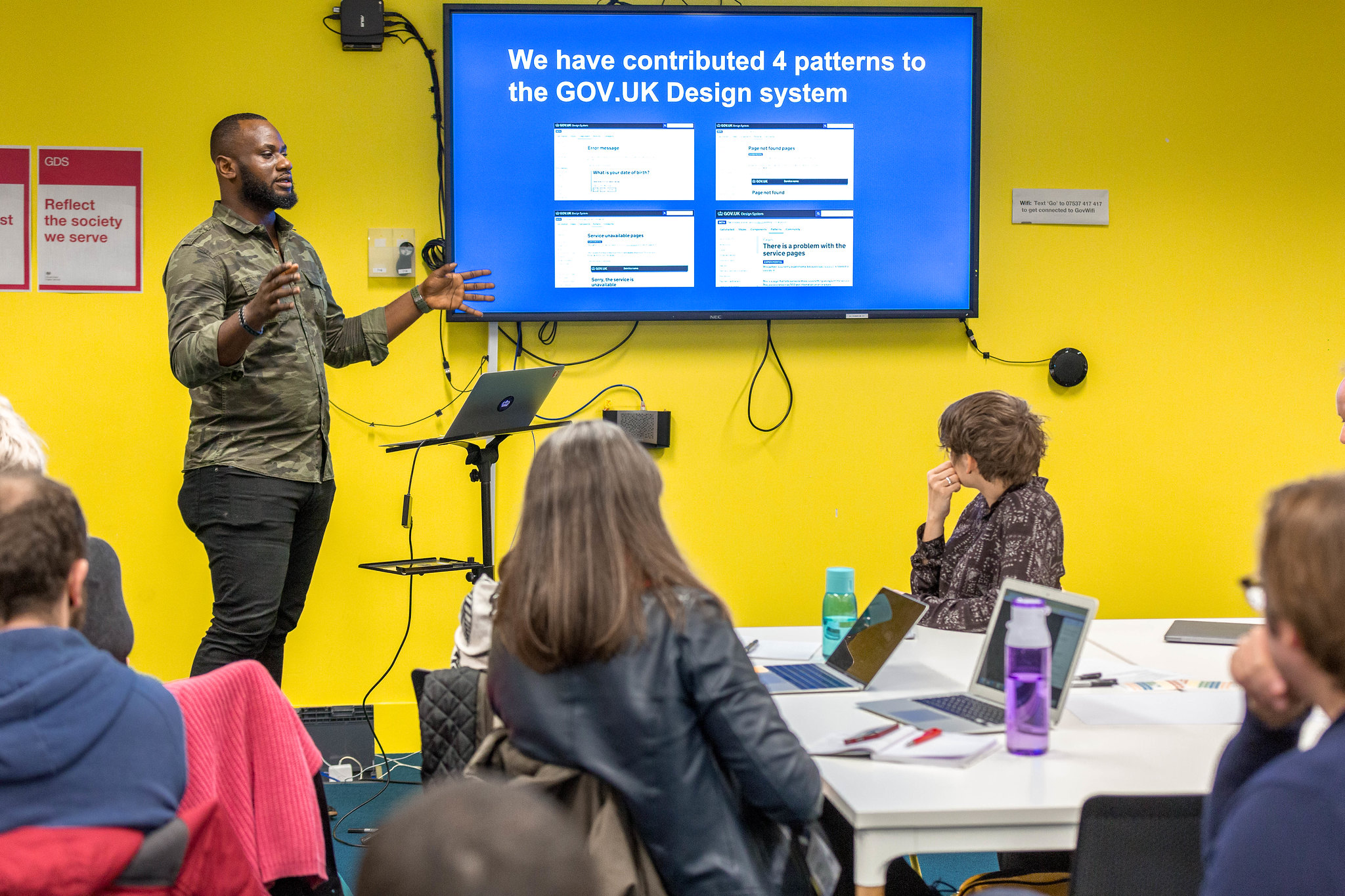 With Amy Hupe, Tim Paul, and the GOVUK Design System team