Enabling people to set up cross government service communities
by Ignacia
Context
A service community is a network of people from
 across the public sector who work together to design
 and deliver an end to end service.
These were set
up in 2017 as a response to the siloed way in which 
government is structured and operates, to provide
 a framework for collaboration that makes it easier 
to solve common challenges across organisational
 structures.
It had become harder to support and scale, making
 GDS a dependency and a blocker to the growth of 
communities within government. Because of this,
 a team was set up to develop the thinking.
My role and approach
I supported people to set up
 service communities across these organisational boundaries and helped scale this approach. As a team, we did this by 
exploring and researching incentives for collaboration to happen, helping departments sport opportunities to join-up, documenting and sharing best practices.
I co-designed and 
facilitated cross government workshops for the 'Start a business' and 'Import & Export' service communities, advocating for user-centered design and bringing
 together people from policy to delivery and operations.
I also created a repository of artefacts, tools and learnings from the live service communities so the team could identify reusable methods to create good grounds for collaboration on end to end services.
Results
As a result, we reduced the time to set-up service communities and enabled departments
 to self organise.
The team and I wrote guidance about working
 across organisational boundaries in the Service
 Manual, providing ways for
 teams to meet the new updated Service Standard on solving whole problems for users.
For more on Service Communities:
Facilitated workshops with the Import-Export cross government service community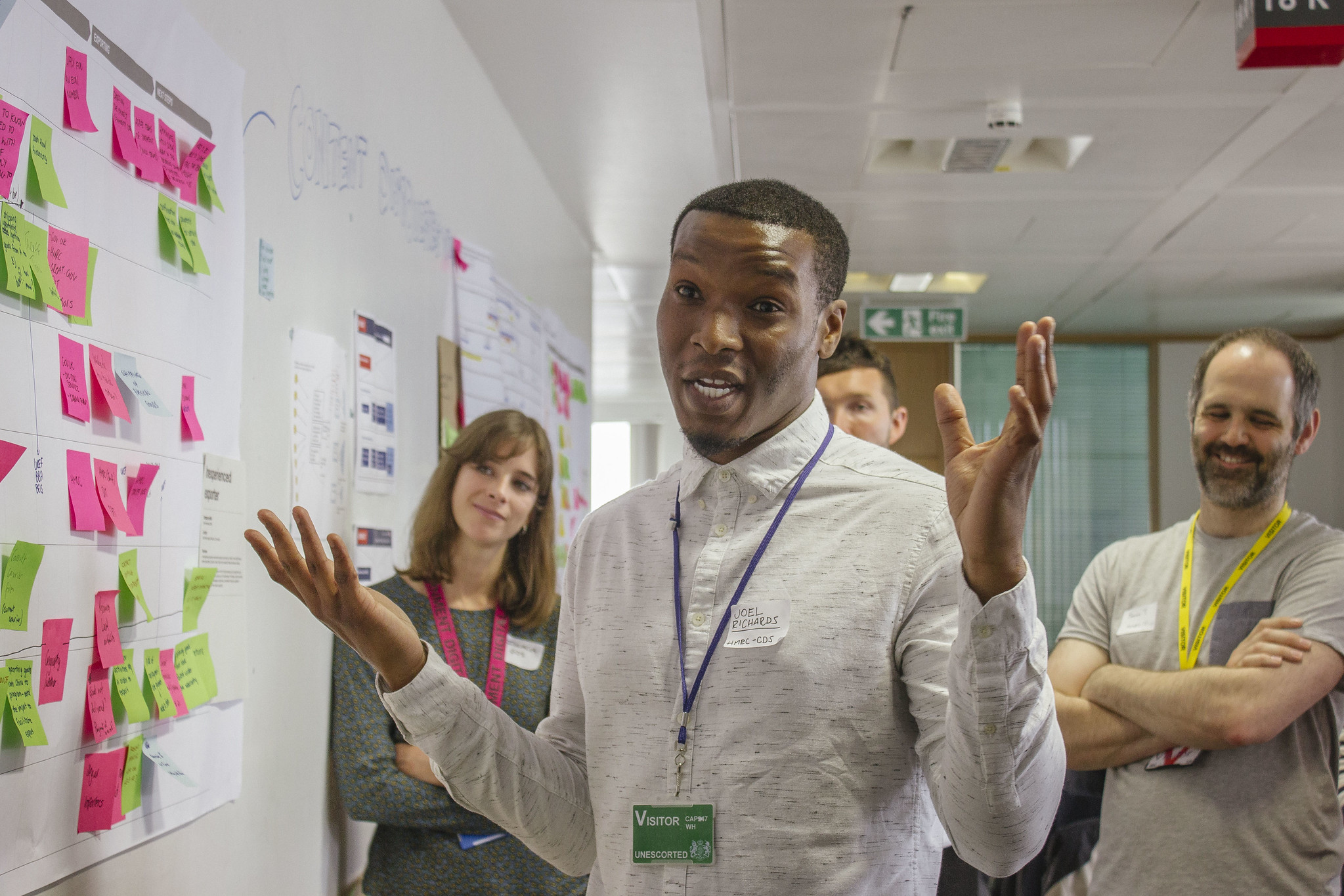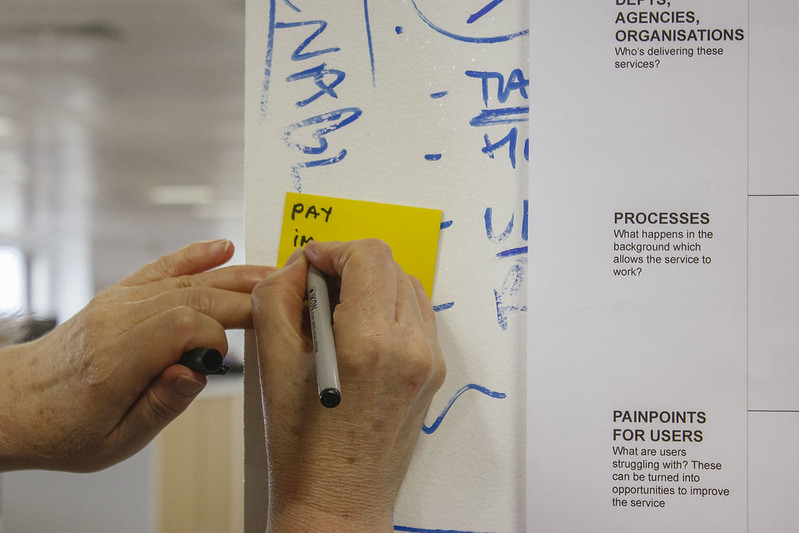 Created a repository of tools and activities across the different communities to identify patterns for collaborating across boundaries